A couple weeks ago I (James) was contacted about doing a team photo composite for a small, local school. Apparently they came across the photos I did for Southeast High's football team a couple months back, and really enjoyed the work! Having grown up in a small town, Cheney, with a somewhat small athletics department, I really felt encouraged to take this opportunity and run with it. Personally, I couldn't be happier with the outcome, and there has already been a great deal of praise over the final product.
Here are a few photos from our shoot, including the coach's assistant (and junior lighting technician), a couple of the seniors, the team prayer, and the final team poster. Enjoy!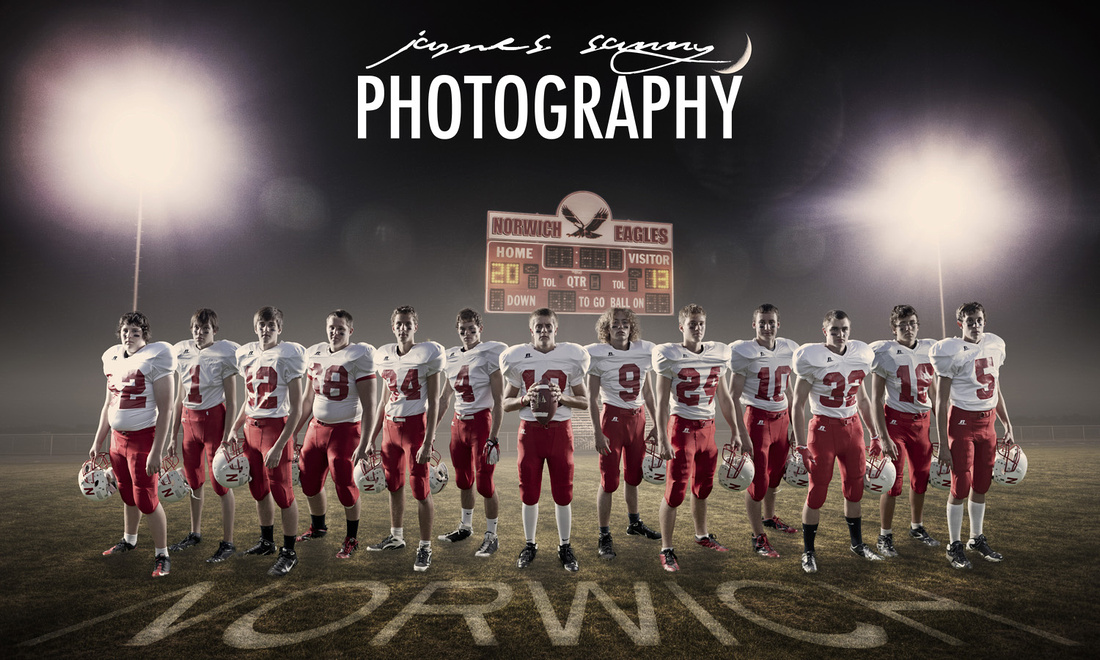 For more of the photos from the shoot, or if you're interested in purchasing a print, check out their gallery here, Norwich Eagles or, if you're a fan of the Norwich Eagles, be sure to check out their blog!
Enjoying the photos on our blog? Check out the website of Wichita photographers James & Abi Sanny, and let us know what we can do for you!