The wedding of Zetta & Patrick was our second meeting with the couple. Just last year, we had the opportunity to work with Zetta's brother, Jacob (and his wife, Sarah), and the rest of the Campbell clan. They were a lot of fun, extremely hospitable, and her mother might be one of the most thorough ladies we've met yet! Incidentally, she made getting the formal portraits in the sanctuary move so fast, we actually had extra time to relax before the ceremony began! (Thanks, Janet!) So, when Zetta contacted us about working with them for her own wedding, we couldn't say, "no."
What a great wedding! We were given the opportunity to work in a church we hadn't yet shot in, which had a lovely coordinator (props for that, Aldersgate!), and gorgeous natural light. For those who shoot weddings, you know how rare it can be to find a sanctuary that actually has an abundance of natural light, and what a blessing it can be during the ceremony. This place was really one of our favorite churches that we've photographed in.
Following the ceremony, we hit the road and followed the party out to Tanganyika Wildlife Park (another first for us). Though the weather had been gorgeous leading up to, and during, the ceremony, it took a turn once the reception started. As a storm front moved in, it gave us some dramatic clouds for a couple quick outdoor shots, but also some nasty wind (that the bride had little interest in battling, considering the perfect 'do she was rocking). So, doomed to keep it indoors, we made the best of it and grabbed even more greatness from the reception than we usually do!
Not to be outdone by the weather, we were able to talk the newly weds into one quick shot, as the night began winding down, just outside the front doors of the reception hall. Like with all weddings, I like to challenge myself to walk away with at least one shot that I absolutely love. This would be that shot (the one on the right!).
Congratulations to Mr. Patrick & Mrs. Zetta Scholz! We are so thankful to have been a part of your big day, and for receiving the opportunity to celebrate such a big event twice in the Campbell family! May your marriage bring blessings and happiness to you both, for the rest of your days!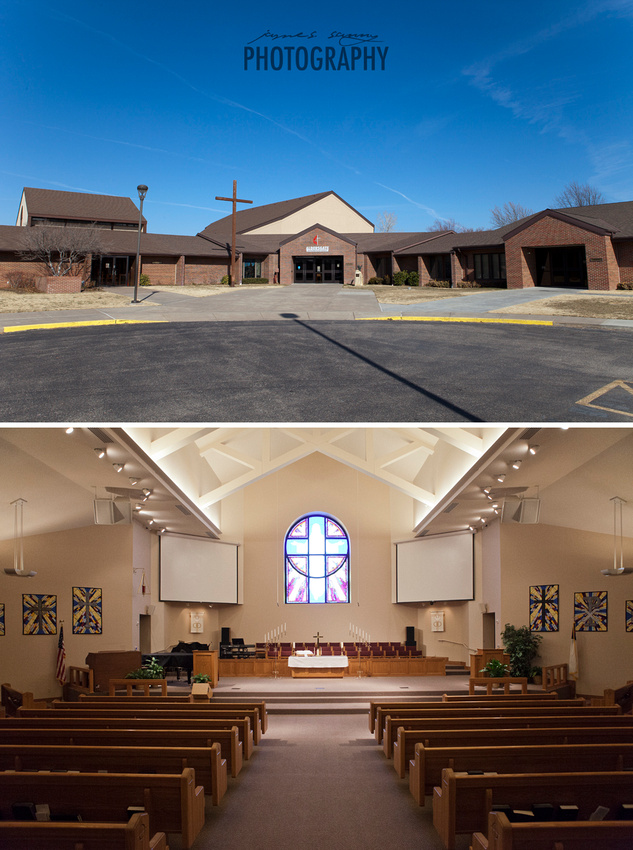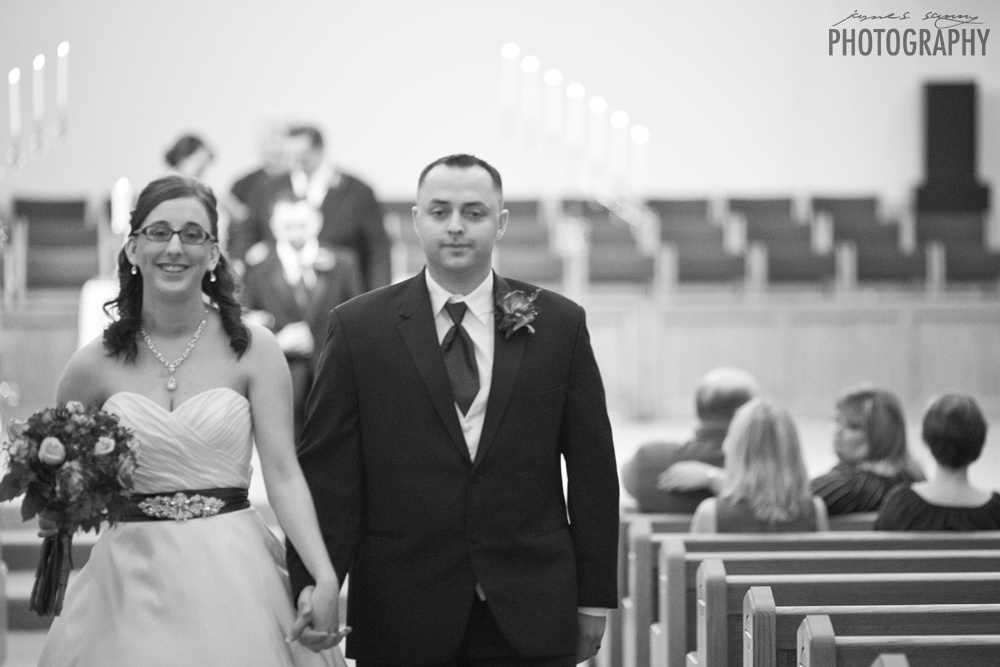 -
Enjoying the photos on our blog? Check out the website of
Wichita photographers
James & Abi Sanny, and let us know what we can do for you!