I (Abi) have had the blessing of making some lifelong friends since moving to Wichita...you know, the ones that you'll hopefully still talk to in 20 years. Laurel is definitely one of those friends. We have had the blessing of documenting several big life events for them, including their maternity photos with their first daughter Amelia, their daughter Matilda just a few hours old, and most recently Matilda's 3 month pictures.
We had been talking for a while about making some sort of backdrop that would be portable, because babies are finicky, and having a mobile studio is key. This way, we can go to someone's home, set up, and be quite flexible on time, instead of having a set amount of time in a studio that we've rented. Also, being at someone's home means the baby doesn't have to travel, and there are endless opportunities for outfit changes.
We spent the day before Matilda's photo shoot working on creating the background, and thankfully Luke and Laurel have great floors in their home, and it worked well. We will perhaps make a few minor adjustments before our next run with the backdrop, but all in all it was a success. Of all the ages of babies we shoot, 3 months is definitely one of the more challenging as the baby usually can't quite sit up on their own yet, and sometimes will smile, but not on cue as they will in later months. Matilda was a great sport as we moved her into different positions, and even squeaked out a smile once or twice.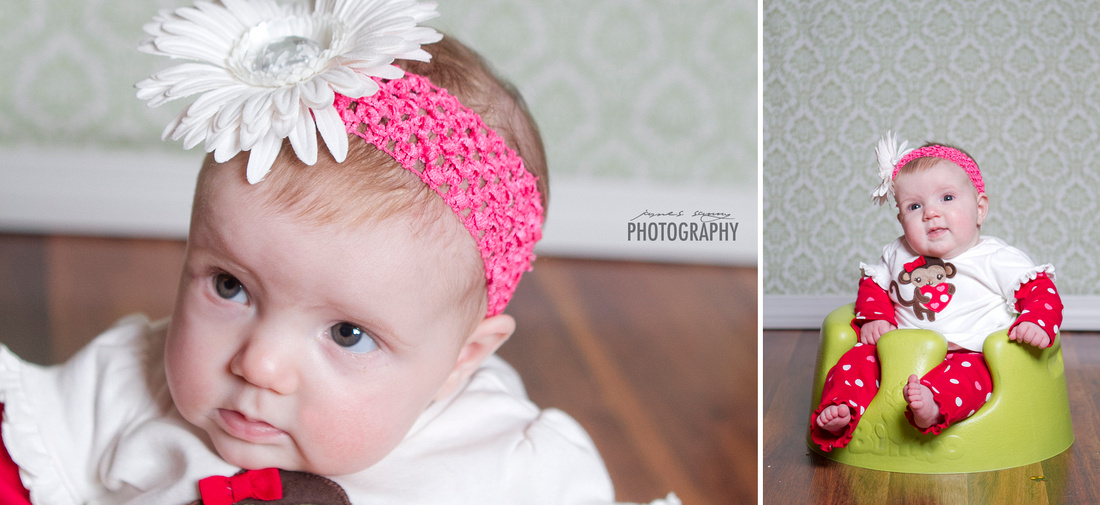 In between moving the little babe around, and just because we can't resist, we got some fun and silly shots of big sister Amelia, who is much better and responding to cues and matching Abi's silly faces.