Saturday we had the joy of celebrating a 1 year birthday with some good friends. One of the special things about this celebration is how close we are to these people. They've become some of our best friends in the last year, and to top it off, their baby loves me (James).
Being a 6'5" man, who tends to have a more stern face, it's not terribly common to encounter children that smile, laugh and enjoy being around me. In fact, it's made it difficult for me to enjoy being around small children – that, and their inherent ability to leak from both ends at any given moment. So, having this one baby that does seem to be partial to my company brings me hope that I will truly enjoy the company of my own children (when we decide to increase the size of our family, that is).
Here are some photos we took while enjoying the party – and it's also important to note, we bought her the toy keys she's enjoying ever so much. ;)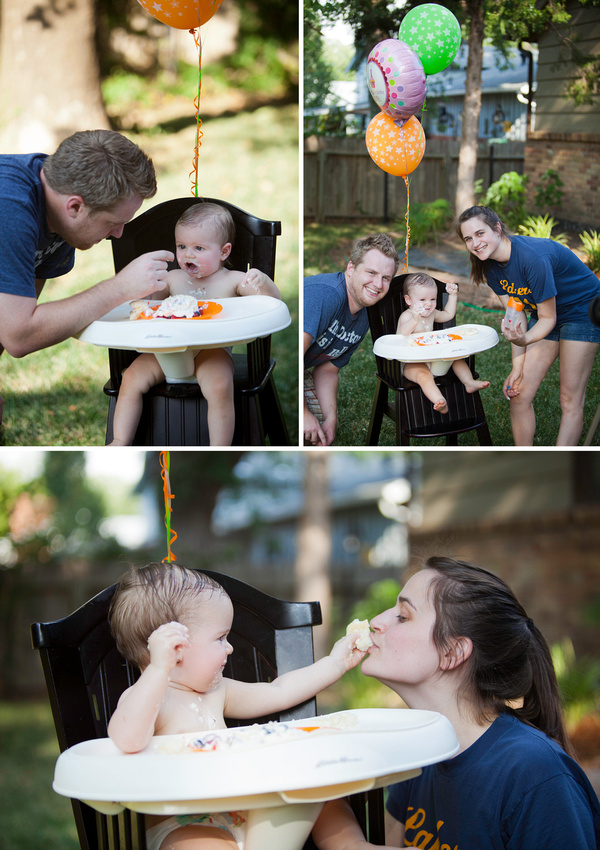 We closed out the night with sparklers and jumping photos. After all, it was a party. Why not?
Enjoying the photos on our blog? Check out the website of Wichita photographers James & Abi Sanny, and let us know what we can do for you!