A few weeks back there was this idea to have a model shoot on a rooftop in downtown Wichita. We thought it would be cool to get some of Wichita's skyline in the background of photos with some great looking people. Though the idea was a good one, a lot of us really wanted a chance to do something at night, and it wasn't possible that day.
After a few weeks, Margaret of Studios United was able to set up a second rooftop gathering for a later time slot. This time we'd be there just before sunset, and into the early part of dusk. Well, that was the time slot, but we (James & Abi) ended up needing to leave early. Regardless, it was a fun opportunity, and we had fun just hanging out with more local photographers and taking a few photos here and there.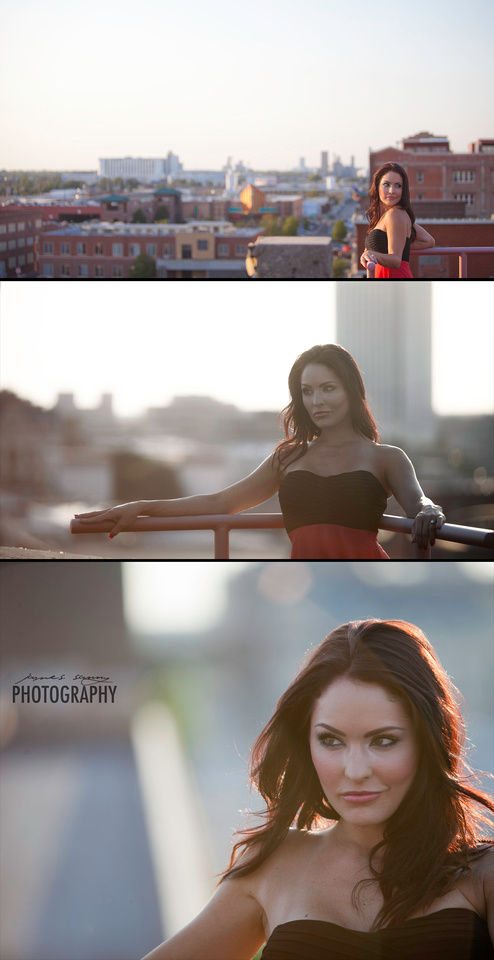 Enjoying the photos on our blog? Check out the website of Wichita photographers James & Abi Sanny, and let us know what we can do for you!